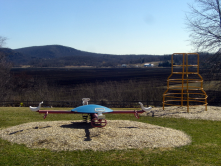 This photo shows the playground of the now-closed Pine Island Elementary School with a black dirt farm in the background.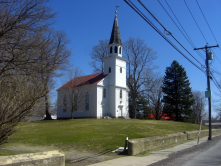 This photo shows a church in Warwick.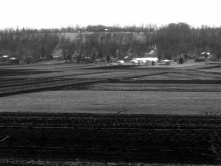 This photo shows the Black Dirt farms of Pine Island.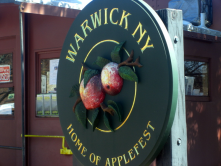 This photo shows the Warwick Applefest sign on South Street.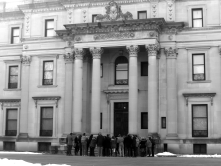 The Vanderbilt Mansion in Hyde Park.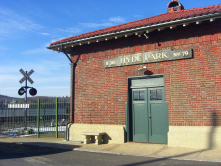 The Hyde Park Train Station in Dutchess County,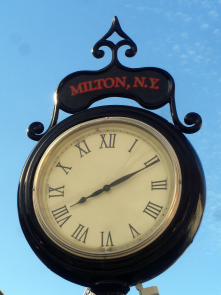 This photo shows the clock on Main Street in Milton, Ulster County.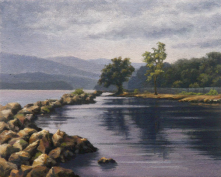 From the lovely park in Croton.
"Croton Landing I", 8" x 10", oil on canvas panel
www.kefauverstudio.com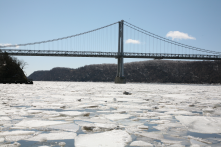 Hudson River from Wayras Park, City of Poughkeepsie, March 7, 2011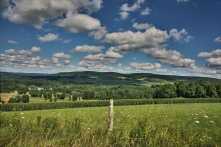 DeLavergne Hill, Town of Ameina, Dutchess County, July 2011.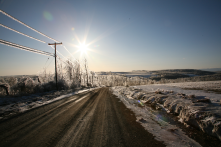 Flint Hill Road, Town of Amenia, Dutchess County. March 7, 2011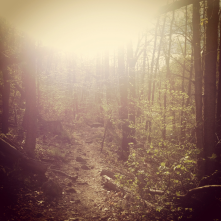 Pocket Road trail in Beacon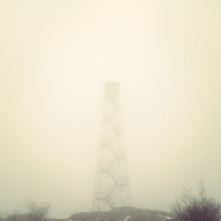 Foggy fire tower atop Mt Beacon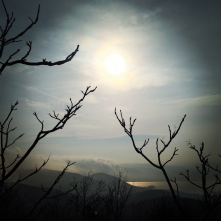 Staring at the sun (atop Mt Beacon)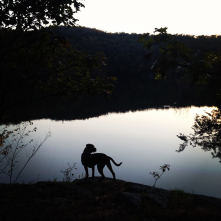 Chloe at the Beacon reservoir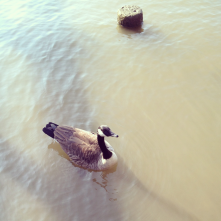 At the Beacon train station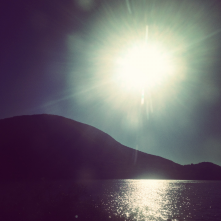 Storm King from the train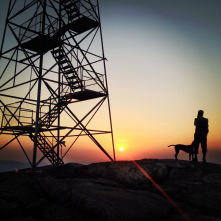 Chloe + Brian + fire tower (atop Mt Beacon)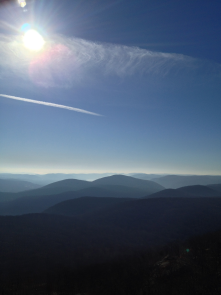 Looking south from the Mt Beacon fire tower.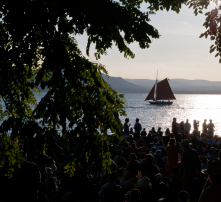 From Croton Point looking out over Hook Mountain